Digital Creative Agency Takes Home the Silver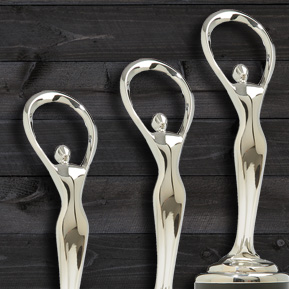 Adamus Recognized in the 22nd Annual Communicator Awards
MOUNT PLEASANT, S.C., — Adamus, digital creative agency, has earned three Silver Awards during the 22nd Annual Communicator Awards. With over 6,000 entries from across the U.S. and around the world, the Communicator Awards is the largest and most competitive awards program honoring creative excellence for communications professionals.
The agency, with offices in Mount Pleasant, South Carolina and South Jersey and Philadelphia area, was recognized for its efforts in online advertising, social media brand advertising and print advertising, for three different clients in various industries.
"Awards are wonderful, especially coming from our peers in the advertising industry, but more importantly they affirm the quality of work we provide for every client," says Sylwia Majewski, CEO of Adamus.
The Communicator Awards are judged and overseen by the Academy of Interactive and Visual Arts (AIVA), a 600-plus member organization of leading professionals from various disciplines of the visual arts. Adamus won Silver Awards of Distinction in the following categories:


Online Advertising & Marketing, for a Philadelphia based client that represents worldwide educational travel industry.


Content & Marketing - Branded Social Post, for a social media post developed for an education client in Columbia, South Carolina.


Print Advertising - Magazine Ad, for a print advertising campaign developed for a Charleston, South Carolina area client representing medical industry.
About Adamus
Adamus is a creative firm with a strong focus on interactive digital media. The agency offers marketing and communications services from branding, web design, mobile and application development, to interactive media and online marketing. The firm's resources include writers, photographers, graphic and web designers, marketing and public relations specialists, interactive media designers and programmers. Visit www.adamusmedia.com for more information.